In the dark early morning of the 21 September, my wife and I rose at 4:00 am to get to her office by 5:00 to board a bus for Montreal. My wife, also sometimes a friend from Clem 's Corner, works for a company that was a contractor in the building of the "Halifax" Class Frigates. She was lucky and got on the list of employees to go to Montreal, board the HMCS Ottawa for a cruise through the locks and the St. Lawrence River to Cornwall where the ship is being commissioned. I got a chance to go when a person dropped out at the last minute.
Shortly after getting on board with about 150-200 other guests I ran into Karin Howard, the City Councillor for Carlington. "What are you doing here," she asked. "I'm here representing the Carlington Summit," I said kiddingly. I later saw Jacquelin Holzman, Mayor of City of Ottawa, and we arranged for a photo next to the ship's bell.
For most of the day we either watched the crew at work getting us through the canals or touring the ship's compartments and stations.
After some thought, I see why it is ideal to name the ships after cities. In many ways they are similar in their make-up. Both have a boss (Captain/Mayor), sub-bosses (Ship's Officers/Councillors, etc.). Both have people feeding, clothing, doing laundry, repairing things that break down, such as power heating, air conditioning and plumbing for their inhabitants. And all these activities go on 24 hours a day.
While the other news media chased the officers and anyone they thought was high profile, I spent most of the day talking with the lower echelon of the ship's company (after all, they are the ones who make the ship work, the upper echelon just order the ship to work). I was impressed on the pride the young seamen and seawomen took in their new ship. There appears to be a good mix of 'old Salts' and young crew. The 'old Salts' know how to get things done and the young crew are eager to learn.
Having seen the ship and crew up close for the day, I think they will do the City of Ottawa proud, as I hope we will be proud of her. We wish her good sailing as she goes back to Halifax and on to her patrol area on the west coast.
---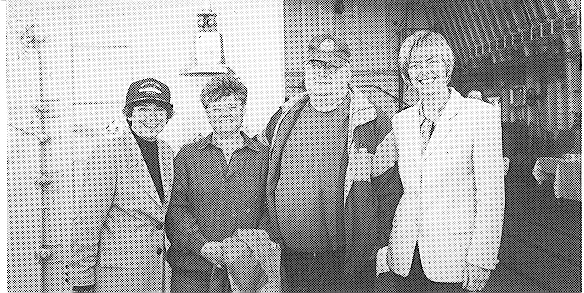 Clem and Gail with Ottawa Mayor Jacquelin Holzman and Carlington's City Councillor, Karin Howard.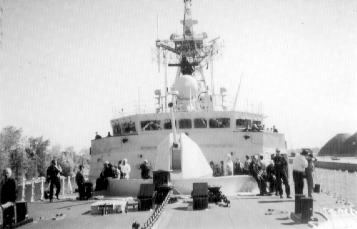 HMCS Ottawa passing through a channel near Montreal.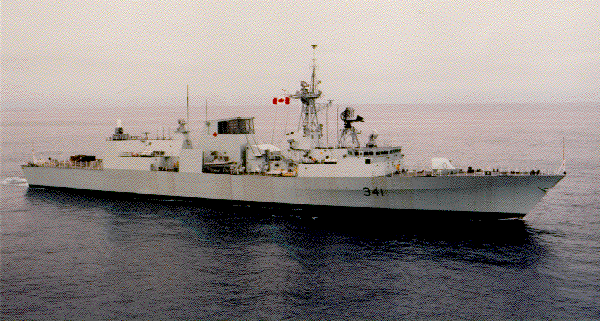 HMCS Ottawa. Photo courtesy of Canadian Forces. Canadian Forces Photograph HSC 96-0570 - CFB Halifax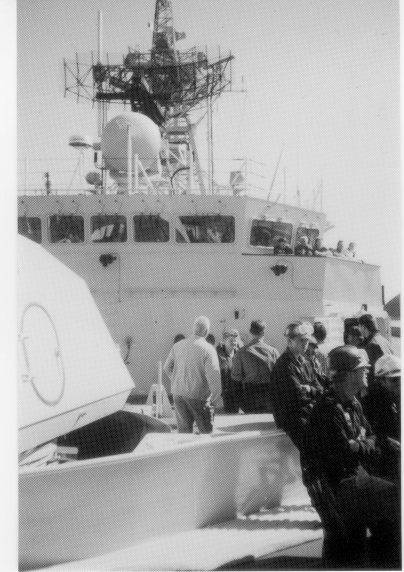 The crew of HMCS Ottawa answer questions for visitors.