The Alexander Community Association is very proud to announce that we have entered three groups of talented girls in the Central Canada Exhibition Association's 1999 Youth Talent Contest.
The girls performed on August 21st at the Exhibition and were selected at the preliminary show. They performed excellently in front of a large, eager and enthusiastic audience. Congratulations. These girls will now move on to the semi-final show and the grand final show.
We would also like to congratulate our very talented instructors, Natalie O'Byrne and Maria Mespolet, for volunteering all their time, choreography and energy in preparing the girls for this enjoyable event.
Registration
Don't forget to register for the upcoming season on September 18, from 10 a.m. to 2 p.m. at the Alexander Community Centre, 960 Silver St. Classes are offered for the beginner to the more advanced ages from three to 20 years in jazz, tap, stage, ballet, hip hop, step, modern, highland and baton.
We are also in the process of hiring more instructors. If you or someone you know are interested, drop off a resume at the Alexander Commmunity Centre.
Other competitions
Congratulations to all the students that participated in the North American Talent Tour Competition in May. The Dance Alliance team did a fantastic job.
The dance recital in June was also a great success with over 50 numbers participating in this year's recital. It was a full schedule.
We would like to thank the Notre Dame sound and lighting crew for a fantastic job, as well as our stage manager Rachel Collins, our MC Diane Lambert, photo shoot by Claudio and his crew, and Video Masters for video taping.
The Dance Alliance has growth to over 200 dancers this year and we look forward to seeing another successful year.
---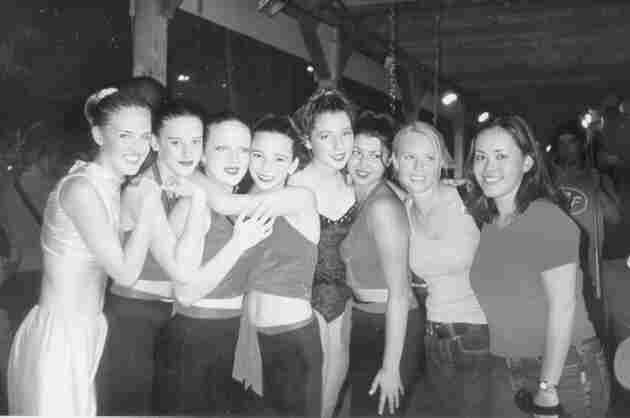 Local dancers prepare for semi finals. Left to right: Chantal, Jessica, Tabetha, Danika, Ashley, Anik, and instructors Natalie O'Byrne and Maria Mespolet.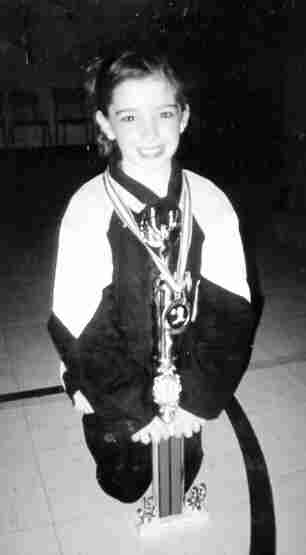 Kathleen Carkner, it makes all that hard work worth it.