On the very cold night of January 22, forty-two Girl Guides from three different guide companies packed their bags. They were off on an overnight adventure to Egypt at the Museum of Civilization - Children's Museum. The girls learned how the pyramids were built, wrote their names in hieroglyphs and had a chance to dress up as Egyptian queens. Another activity was to find the lost treasure of the Queen. She was so happy when her treasure was returned. Later in the evening, there was time to explore and have more fun in the museum. Each girl was given a passport and was free to roam and discover the world. Indonesia, Japan, India, the marketplace and the bakery were just a few of the places visited. When it was time to get ready for bed, the girls could choose to sleep anywhere within the Children's Museum. Some slept in the pyramid, others on a boat and others in the buildings and areas representing various countries around the world. When the girls awoke in the morning, it was time to pack up, have breakfast and return from the quick journey to Egypt.
Angela Darwin
adarwin@chat.carleton.ca
---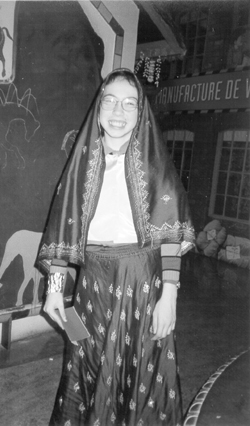 Tasha Trembley in Egyptian costume.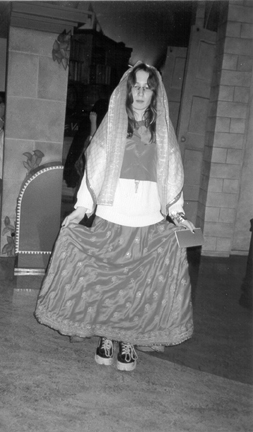 Angie Renwick in Egyptian costume.