The Alexander Community Centre was the host to a Preteen Valentine dance on February 12th with over 120 participants coming out to enjoy the music.
The Centre will be hosting another preteen dance on April 1st from 7:00-10:00 for children 7-13 years of age. The cost for this event will be $3.00 per person. At the dance we offer prizes, fun and have a canteen to provide children with a snack at a reasonable price.
The Community Centre will be offering a March Break program for children interested in a fun-filled week of adventure and excitement. The cost is $70. for the week per child.
(We also offer before and after care at a cost of $2.50 each)
Dance Alliance Participants have been very busy preparing for upcoming Competitions in April and May.
We have expanded our program to two other locations because the enrolment is high and the demand for quality dance lessons increasing in Carlington. We are now offering dance lessons at Alexander Community Centre, Delude Arena and Pinecrest Recreational Centre.
We offer dance classes 5 days a week and have started 2 new programs, modeling and cheerleading with a very eager group of participants.
We welcome Kirsty Mcdonald to our Dance Alliance Program.
The Dance Alliance program has now set a date for the end-of-the-year recital: Sunday June 4th. We will be offering 2 shows on this day, as we have many talented students wishing to perform.
We would like to thank the many volunteers who have signed up to help with the many tasks at hand to prepare for up coming events. More are needed and welcome!
---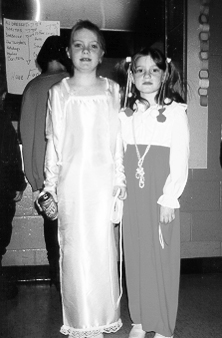 Sophie Proulx and friend all dressed up in their Valentine attire.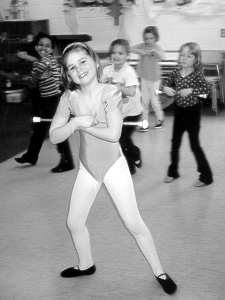 Melissa Routh preparing for upcoming dance recital.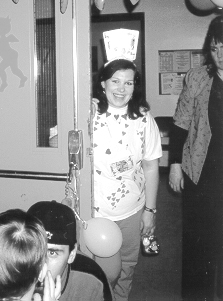 Micheline Proulx !!!! What a card???? came out to volunteer.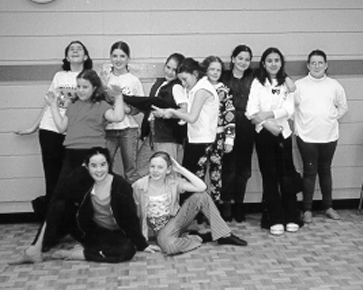 Students having fun at our new location (Pinecrest Recreational Centre).