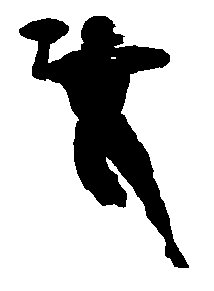 With summer approaching, it's time to start thinking about minor football. Ottawa has the biggest tackle football program in Canada for youngsters.
The Bel-Air Copeland Lions will again be offering play for four age groups. Tykes are ages 8-10, with a maximum weight of 90 pounds. Mosquitos are 11-12 with a 120 pound maximum, Pee-Wees are 13-14 with 155 maximum, and Bantams are 15-16 with a 200 pound maximum weight. The Lions practice at Raven Park on Raven Avenue, just a short walk from the bottom of Carlington ski hill.
There will be an early registration at Raven on June 10 beginning at noon. Fees are $130 for Bantams, and $90 for the other three levels. (All equipment is supplied). Payment for all Bel-Air activities is in cash only. We will also be having a BBQ at this early registration, so come and find out more about the Club, and the upcoming season.
Practices will begin on July 10, and there is ongoing registration from that date on. Teams usually practice three times per week, from July to the first week of November. The league games begin on August 26, and are played on Saturdays and Sundays (with probably one Wednesday night game). With four levels, there are two doubleheaders each week-end.
If you can't wait for July, the league All-Star games will be at the Nepean Sportsplex on Sunday, June 4. The Pee-Wees play at 10:15, The Bantams at 1:00, and The Midget league has it's game at 3:45.
The Lions have their Web page at http://www.magma.ca/~belair/.
The league Web site is at http://www.ncafa.ottawa.com/.
The league site has information about our league and individual clubs, as well as links to other football organizations.
See you soon at the local field!