The 172nd Guides have had a very busy fall. On October 21, we joined forces with the 92nd Brownies to go door-to-door selling the Girl Guide minty cookies. We had wonderful weather and an excellent response from the community. Thank you.
At the end of October, we had a spook-tacular Halloween party which included a haunted house created by the third year girls. At the beginning of November, our four new girls were officially welcomed during their enrollment ceremony. We also had a badge testing night where girls successfully completed badges such as pet keepers, photographer and baker. We are currently planning for our winter camp in mid-December. For more information please contact A. Darwin c/o the Carlington Summit.
---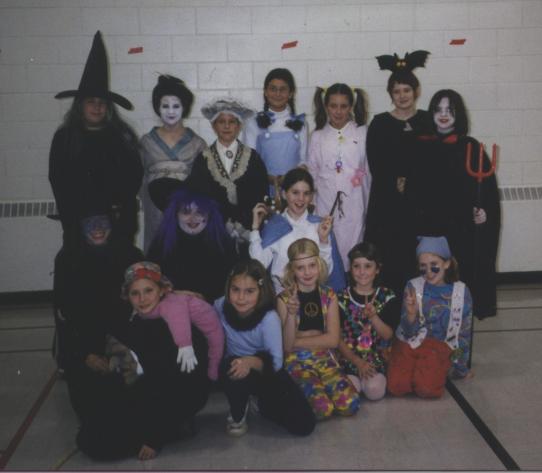 The girls in their Halloween costumes. Back row: Melissa McLean, Aidan McGoldrick, Annie Chinneck, Lesya Nakoneczny, Jessica LaRocque, Erin Renwick and Cynthia Bernstein. Middle row: Tasha Tremblay, Tara Kelly and Beverly Clunis. Front row: Jessica Ditz-Mathewson, Carley Saab, Kelly O'Connell, Christina Leroux and Annie Thomas.